Earlier this year, the City of Lakewood voted to cap new housing construction. The housing restriction limits new construction to 1% of existing inventory each year, with exceptions for areas deemed "blighted." The city council also must approve buildings of 40 units or more.
Proponents said the cap would help the city "catch up" on infrastructure, keep large open spaces viable, and fight loss of identity. These are certainly worthy goals, but by strictly limiting growth instead of shaping it, I'd argue that Lakewood has missed an opportunity to set an example for smart growth and remain an influential economic player in the region.
And given the housing affordability crunch that's affecting so many Denver area residents, a close-in, well-situated suburb such as Lakewood should consider a more inclusive housing policy.
It's easy to see why residents want to protect Lakewood. It's a beautiful area, primely located between Denver and the mountains. The housing crunch is real though. Lakewood currently has less than a one-month supply of starter homes (priced between $250K and $500K) actively listed.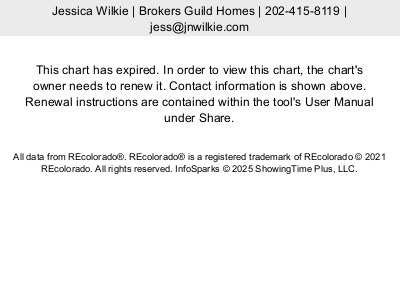 Lakewood is no longer a sleepy bedroom community. It has a vibrant business corridor along Union Boulevard, and the Federal Center employs more than 6,000 people. And you have Bel Mar and the Colorado Mills shopping districts serving folks from far and wide.
Let's not forget another fantastic amenity in Lakewood: the RTD light rail zips right along 6th Avenue, all the way west to Jefferson County Government Center and eastwards directly into downtown Denver. While the light rail has its share of challenges, its presence should be used as a catalyst to improve neighborhoods and encourage development, since more and more people want easier commutes and walkable lifestyles. When communities embrace and encourage the "no car" lifestyle with their growth policies, RTD ridership and service will improve.
Lakewood could preserve the feel of Lakewood, without shutting out development completely, by taking advantage of the RTD line and encouraging multi-unit housing — in the form of condos and apartments most likely — along the 6th Avenue stretch. Higher density development is easier on infrastructure, and restrictions can be used to shape growth. For example, the city might allow a very limited number of parking spaces in a building to discourage people from owning cars.
The fact is, developers will go elsewhere if it's too restrictive to build in Lakewood. That may be just fine for proponents of this new law, but down the road the city will likely lose out to other areas. By fostering smart growth with more inclusive, but smart policies, Lakewood will be able to attract new residents, keep developers engaged and maintain its status and influence as a regional player.