Homes for Sale in Park Hill, Denver Co
Let's take a closer look at an established neighborhood in Denver CO with a lot to offer: Park Hill.

Why Do People Live here?
Park Hill is a beautiful neighborhood made up primarily of detached houses, with quite varied and lovely architecture. The neighborhood was mostly built from the 1920s through the '50s, but some of the houses date back to the late 1800s, and some lots have been razed and replaced by ultra modern new homes from this decade.
Architectural styles range from the famous Denver Square, to Bungalows, to 1940s and '50s Ranch styles, Spanish, Pueblo, Mediterranean Revival, and Minimal Traditional. It's such an eclectic neighborhood!
Curious about Denver residential architecture? Check this amazing writeup of Denver architecture.
Park Hill is bordered by Colorado Boulevard to the west, Colfax Avenue to the south, Quebec Street to the east, and East 52nd Avenue to the north. The neighborhood is divided into three administrative areas– North Park Hill, Northeast Park Hill and South Park Hill.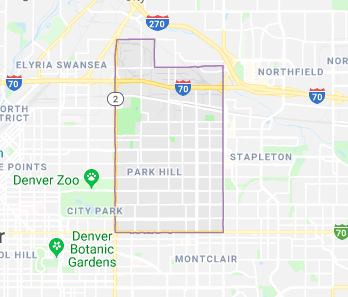 It's conveniently located just 20 minutes by car to downtown Denver and 20 minutes to the airport. It has good bus lines into town and along the north-south corridors of Colorado Avenue and Quebec Street.
Park Hill is mostly quiet and residential with mature, leafy green trees and beautiful avenues crossing the neighborhood as you head into the city. Park Hill is adjacent to the 300+ acre City Park, which has two lakes, the Denver Zoo and the Natural Science museum. An eighteen-hole public golf course is located on the north side of the neighborhood. Along 23rd Avenue, Kearney and of course Colfax, you have restaurants, grocers, and many independently-owned shops, facilities and retail.
What can I expect in a home in Park Hill?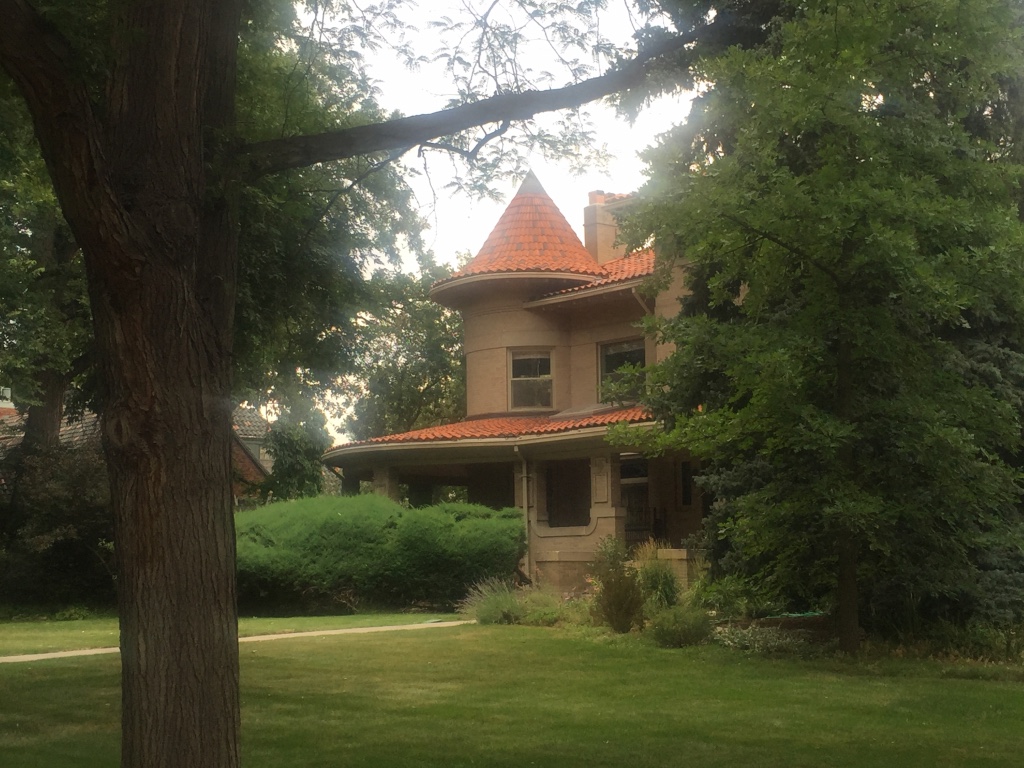 The homes you'll find for sale in Park Hill Denver are mostly single family detached, and range from small, one-level abodes of 1200 square feet to prestigious and massive homes along the avenues and streets, such as this stately home of more than 5000 square feet which sold this past spring.
Park Hill Neighborhood Amenities
• Safeway/King Soopers
• Park Hill Library
• Marcyzk
•City Park
•Museum of Nature and Science
•Denver Zoo
•Spinelli's
•Long Table Brewery
•Cake Crumbs
•Dardano's
•Art Garage
•Neighbors
•Park Hill Golf Course

Park Hill Upcoming Development
The big story is Park Hill Commons, a redevelopment project located at the 2800 block of Fairfax Street. This mixed-use development will provide 40-some residential apartments and townhouses as well as office, retail, restaurant and park space. The Long Table Brewhouse has already opened with good reviews.
What Schools will the Kids Attend?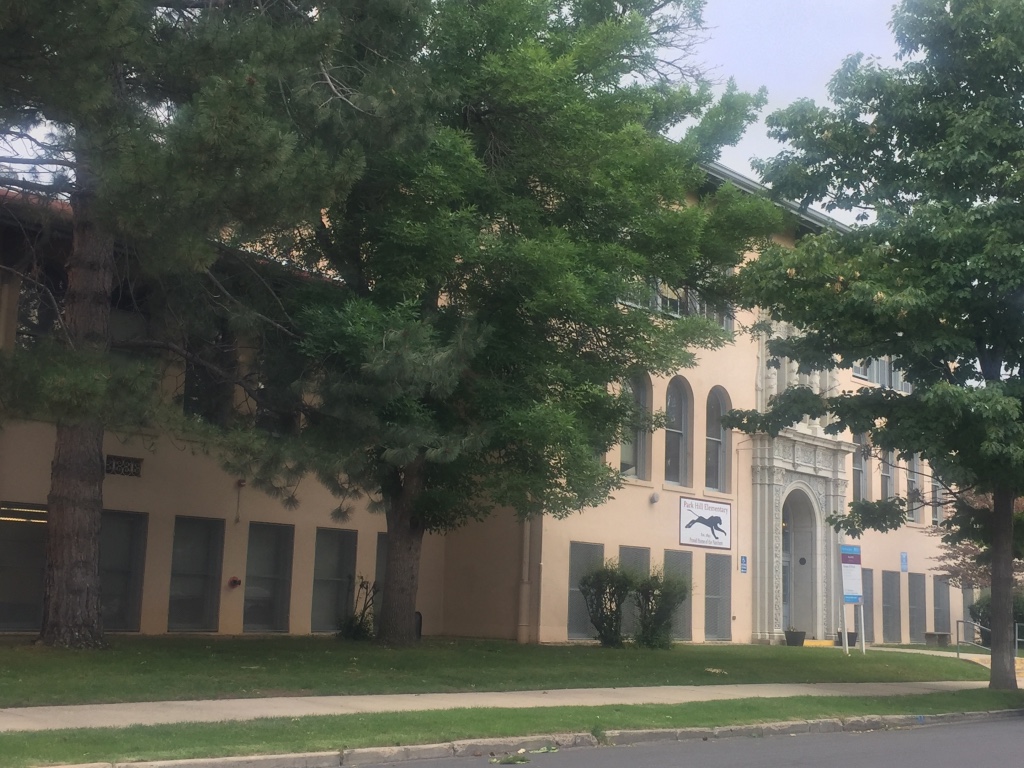 Most neighborhood children are zoned to attend Park Hill Elementary or Stedman Elementary. There are also a few great charter schools located in the district as well as private options. Most middle school kids will attend the well-regarded McAuliffe International and for high school, East High.
Now You Really Want to Find a Home Here, Right?
If you are interested in the current homes for sale in Park Hill Neighborhood of Denver CO click on the link for most recent Active Sales.