Yes, Denver is a competitive market, but if you're committed to the process you can find a home fairly quickly. Let me give you an example…
A lovely couple contacted me one spring to ask for help buying a home to move into by summertime. The catch was that they lived in California at the time and, obviously wanting to save on flight costs, really only had one long weekend for house hunting. No problem!
We did a buyer consultation over the phone, and I put them in touch with a trusted lender to get finances lined up. They came to town with lender preapproval letter in hand, and we took the weekend to look at properties which fit their criteria.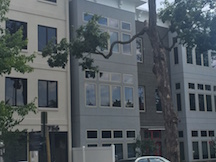 We explored properties in various neighborhoods so they could get a feel for their purchase power. By the end of the second day we had two great properties lined up that met their needs.
It was summertime and demand was very high, so we submitted a strong offer on their first choice home — and it was accepted! We even finished the home inspection before they had to fly back to California, and then we negotiated the rest over phone and email. One month later they flew back to sign closing docs and take ownership of their new place!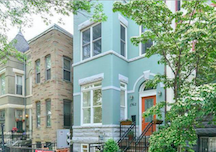 I'd actually argue that the short timeline helped us stay focused. There wasn't time to agonize over the details, and they trusted me to take care of things they weren't able to do, (like make sure repairs were completed properly).
It just goes to show that when you work with qualified professionals you trust, it's easier to move forward confidently and swiftly when the time is right.