As an SRES (Seniors Real Estate Specialist) I meet lots of people who service the senior industry in Denver CO. I recently had the opportunity to meet one-on-one with Denise Huff, a franchise owner of Chefs for Seniors.
Chefs for Seniors matches you with a personal chef in your area, who will prepare customized, nutritious meals for the week for you in your home. It's kind of like having a dietary consultant, meal planner and chef all in one.
In a world of Blue Aprons and Hello Fresh, (popular meal delivery services), this service takes it to the next level. For one, you get a personal consultation with a skilled chef (and nutritional expert) where you'll tailor a menu according to your taste and dietary requirements. The chef does all the shopping and then comes back to cook the meals in your home.
The service started out with seniors in mind, but there are no restrictions on who may use it. It seems like a great option for new parents, or anyone going through a "busy phase," who doesn't have time to cook. It's certainly cheaper and most likely more healthy than eating out or ordering in all the time.
How Does it Work?
The initial consultation is free with no obligation to use the service. Denise has experience and knowledge on diets suitable for people with diabetes and other health conditions, so you can come up with a plan that works for you.
Once the menu is decided, Denise does the shopping and comes back at a designated time to cook – usually for about two hours. After that, you'll have at least a week's worth of tasty, ready-to-eat meals. You might have more than a week, depending on the plan and number of people she's cooking for.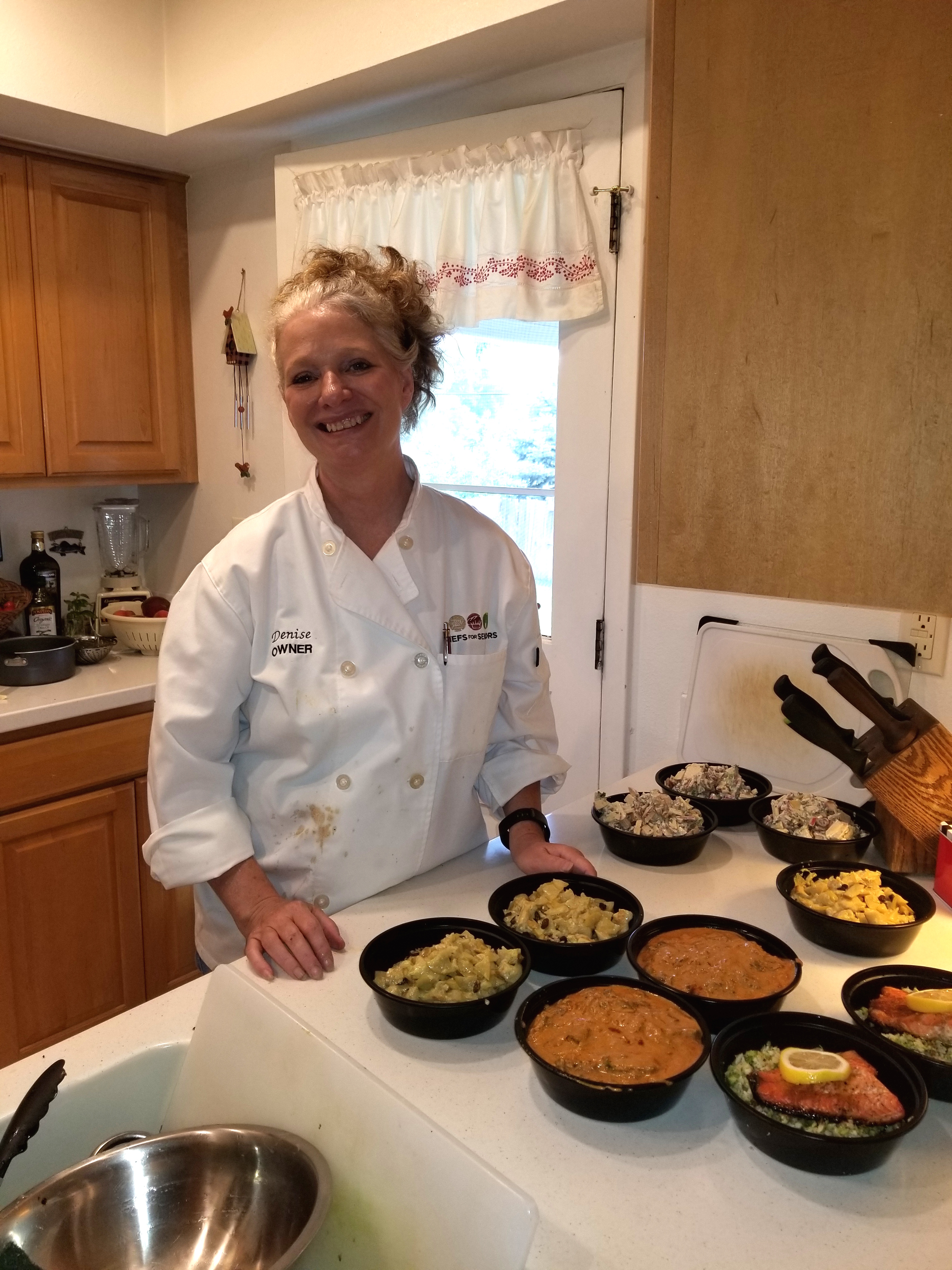 More about DeniseDenise is a graduate of the Culinary Institute of the Arts and worked at various fine restaurants around the country for 25 years. In 2004 she returned to the Denver area to be closer to family. When she started cooking for her father, who needed help after her mom had passed, she saw firsthand the need for this service that she was able to provide.
For fun we did an interview.
What's your favorite dish to prepare and why? I don't have a favorite, really… I just like cooking their favorite dish.
What's your favorite healthy dessert? Berries and yoghurt or whipped cream
What's the best part about your job? I love helping people and connecting with my clients. And I love getting to know them on a personal level over food.
What's your favorite restaurant in the area? Cracovia – it's a Polish restaurant. My husband is of German descent so there's a bit of a connection there.
When someone else is cooking, what's your favorite dish? I'm a sucker for a steak, or anything cooked on the grill.
How much does it cost for a regular session with you? Standard service is $100, plus the cost of groceries.
Can I buy a session for a friend or relative? Absolutely, people do this all the time. You can buy gift cards online. (Click here)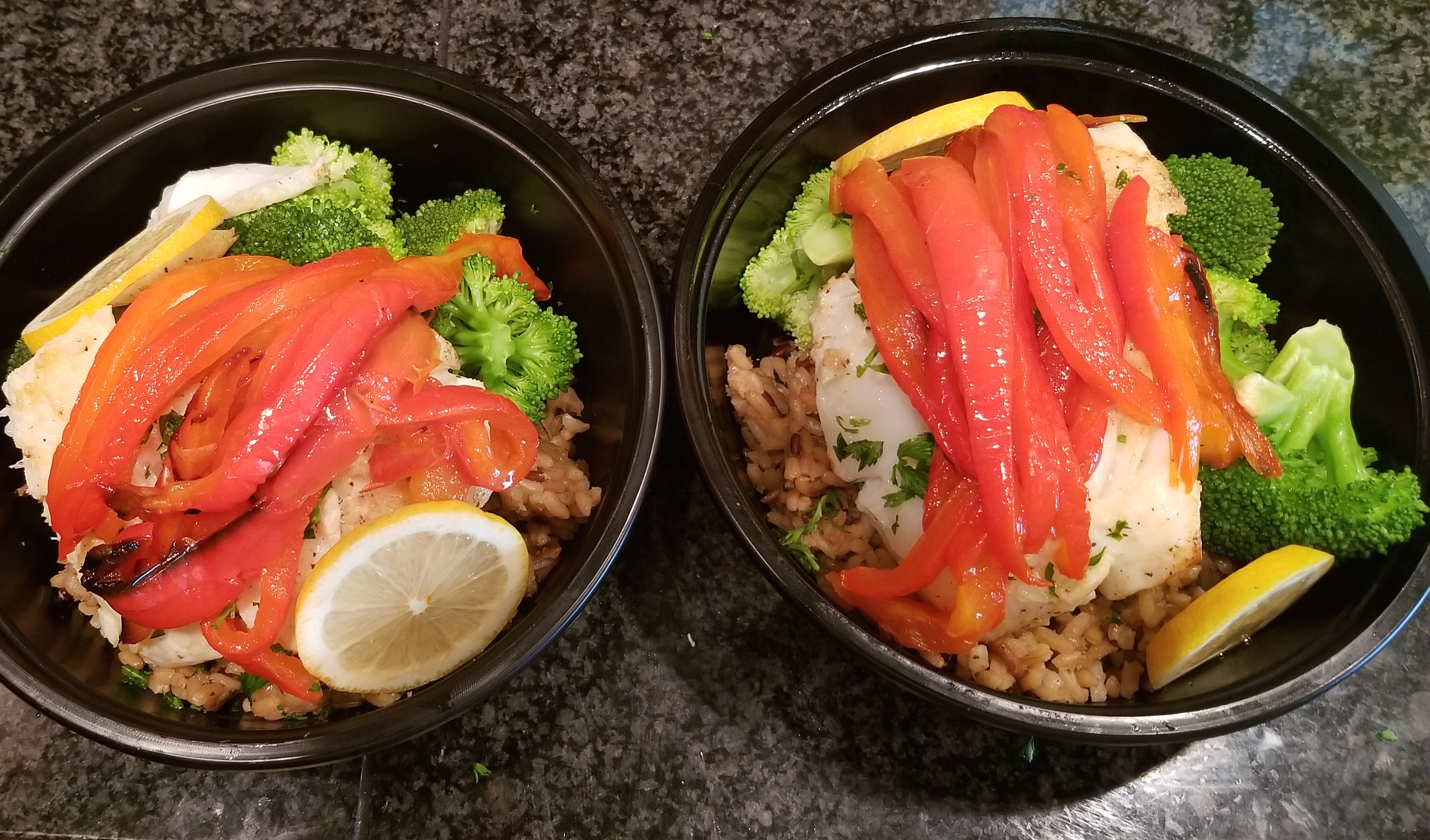 If you want to learn more about Chefs for Seniors, email Denise here or click here for a no-obligation consultation in your home.
Worried about a loved one? Here are five signs your loved ones aren't eating right.