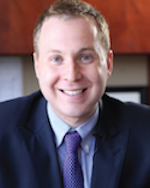 Alex Jaffe has been a loan officer for 10 years and I've known for nearly as long. He has a top producing team which provides high quality and speedy (when needed) service to his many happy clients.
In today's competitive market, some buyers are choosing to make offers without the appraisal contingency. Here's what Alex has to say about using an appraisal contingency in a contract. This is important for buyers to know as it can help you write a more competitive offer in today's competitive market. If you're a potential seller, it's also good to know how this works.
It's a competitive market and that means that I'm often involved in strategy discussions with agents and their buyers regarding strengthening offers.
On a conventional loan, one way to strengthen an offer is by waiving an appraisal contingency, and then relying on a financing contingency to cover the risk of an appraisal coming in low. While each lender may interpret our obligations in a low appraisal situation differently, here is what our legal and compliance folks have determined:
If an appraisal comes in short of the agreed upon sales price, AND the buyer and seller do not agree on a revised price, we may either:
Provided the buyer still qualifies with the original sales price and wishes to proceed, approve the loan as is. *In this case the buyer brings the cash difference to the table.*
IF the buyer chooses not to proceed and restructure their loan due to the low appraisal, AND the buyer and seller do not agree on a new price, then we can deny the loan. Provided a financing contingency is in place, then the buyer can get out on the financing contingency to retain their EMD.
While low appraisals are rare, and buyers and sellers not agreeing on a revised price is rarer still, this can help give you an additional edge against other competing offers. On a government loan however (FHA & VA), the appraisal and financing contingencies are intertwined.
Thanks to Alex and his team for these words of wisdom.
Without an appraisal contingency, what do you lose? If the appraisal comes in low, the appraisal contingency allows a buyer to request the seller reduce the price to the appraised value. If there is no contingency, they won't have this option. But if a loan won't get approved because of a low appraisal, the buyer may alert the seller that they won't qualify for the loan…and will exit the contract using the financing contingency.
Is there a chance the seller would reduce the price anyway if it meant keeping the deal together? Given the time, money, and effort already spent by both the buyer and seller, it is possible.